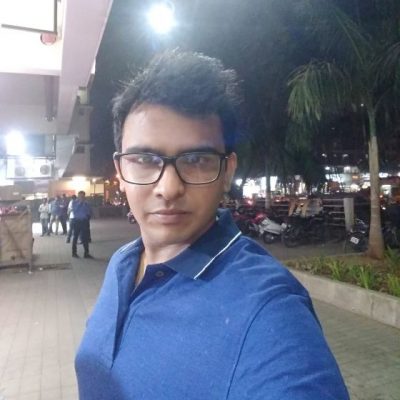 Upskilling landed him a package of 12LPA!
Manish took a risk of leaving his high paying job to Upskill.
Listen to Manish about what he has to say about his journey.
Manish is a very curious person and loves to solve challenges.

Manish is a resident of Mumbai and he completed his graduation from Pillai College of Engineering, Navi Mumbai.

He got placed at GEP WorldWide through his campus as a Web Engineer. After working there for a while, he moved to Just Dial in search of better opportunities. He mainly worked in the frontend in both companies. Manish was interested in moving into Backend for which he wanted to gain some hands-on experience in Backend technologies.

He took the risk of leaving his high paying job to Upskill himself with a hope of getting a Backend Developer job or a Full Stack Developer job. Getting trained by the Industry Experts and gaining hands-on experience in Backend Technologies motivated him to get into the National Upskill Programme.

Manish liked the challenges put forth during the screening process and the competitive environment during the training programme truly inspired him. He was very active and enthusiastic during the placement process and appeared for as many interviews as he could. After receiving offers from various companies, he decided to go ahead with Media.net.

The training programme was really helpful for Manish as he got hands-on experience on the latest tech stack and he also learned Data Structures & Algorithms.
Manish now works as a Web Application Developer 2 at Media.net with a package of 12 Lakhs PA. He is happy with his job role and also with his salary which is almost double of what he was receiving from his previous company.

New batches announced! Enroll @
https://upskill.techzillaindia.com/

The environment was very COMPETITIVE. Everyone was enthusiastic about the training. The placements were done quite fast and I received lot of interview calls from various companies namely Hotstar, Media.net ,Shaadi.com etc. – Manish Jain