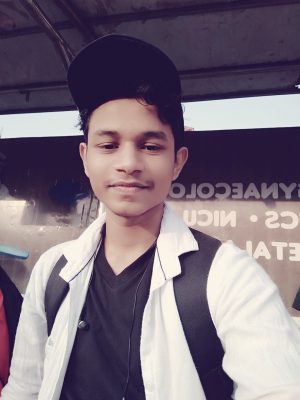 Kiran was stuck at a job that didn't give him the desired pay & profile.
Listen to Kiran's journey about how his career took an amazing turn when he chose to Upskill himself.
Kiran is a software developer with having a keen interest in both frontend and backend technologies. His first industry experience was with an early age startup where he played an individual contributor role and learned to build a mobile application by himself.

He had built a Mobile Application using React Native under the guidance of his tech lead. But somewhere, he felt that his abilities were being unnoticed and his growth was restricted.
He started looking for new opportunities that offered him a challenging role with competitive pay.
During his job hunt, he came across the Facebook advertisement of National Upskill Programme.

He was attracted to the programme for its salient features like the training module and no upfront fee system.

After clearing the screening process, Kiran became a part of the Upskill Programme where he completely immersed himself towards learning new technologies under the guidance of our Industry Experts.

Kiran's performance was praised by the trainers throughout the programme and he was also awarded by the title Trainee Of The Month by Mr Naveen Pete (MERN Stack Trainer)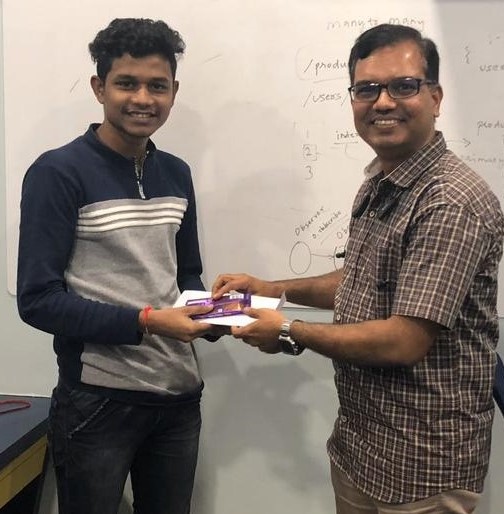 With the help of the assignments and the live projects, Kiran got hands-on experience with the tech stack really well.

He was impressed by the personal guidance received during the training and was also happy to know that his daily progress was being tracked which helped him to further improve his performance.

Kiran's confidence was boosted and he started appearing for interviews. He got offers from various companies from different locations with the package he desired.

Surrounded by a creative team, Kiran now works as a Software Engineer at Terribly Tiny Tales with a package of 6 Lakhs PA.
Kiran liked the payback mechanism and is now going to pay back using easy installments. His happiness measures our success.
We are glad that we could help Kiran achieve this significant growth in his career through our training programme.
Kudos to Kiran!
New batches announced! Enroll @
https://upskill.techzillaindia.com/
The best part about the Upskill programme was that they don't charge any upfront fees from the candidate. Also, I got the desired package I was looking for. After my placement, I am going to pay back in easy installments. The payback mechanism is good – Kiran Ninave