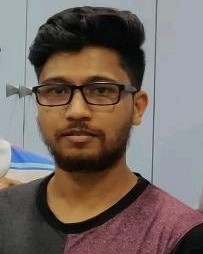 How did Rishi grab his first ever opportunity as a Full Stack Developer?
Rishi Raj hails from Ranchi, Jharkhand. He completed his BE in Computer Technology from Nagpur University in 2018.
As a fresher, he began to work on various projects related to WordPress. He was interested in learning new technologies and was looking for new opportunities where he could get a chance to work on the latest tech stack.
He then got an opportunity to work as a Full Stack Developer Trainee at Techzilla India. Rishi was new to this field but had the talent and potential to learn a new stack.
Rishi was a part of the training batch of National Upskill Programme. He got hands-on experience on the latest technologies and he also worked on live MERN Stack Projects.

His performance in working on the live projects was exceptionally good and we decided to have him on board as a Full Time Employee at Techzilla India.
Rishi has been working with us since July 2019 and now he is playing a crucial role in developing our product, Upskill.

We are happy to have Rishi in our tech team and his contribution in developing Upskill has been praise worthy.