event_process
Our Process
the _training
Training Module
Venue- Mumbai (More details on the centre will be shared to the selected Candidates)
1st Batch Starts 15th june 2019 onwards
Duration- 100 Days
Topic Name

Hours

Skill Assessment

36-90 Hours

Data Structures & Algorithms

90-180 Hours

Linux & Terminal, NPM, GIT

90 

hours


Frontend: React, Redux, Javascript & Typescript, HTML5, Graphql, jQuery, CSS3

90 

hours


Backend: Nodejs, NoSQL ( MongoDB ) & SQL ( MySQL ), Python Misc:Serverless
( micro & full-stack frameworks )

90-180 hours

Testing ( Test Driven Development – Unit, Integration )

45-90 hours

Deployment, Continuous integration & Deployment, Containers ( Docker ), Scaling (ex: load balancing, message queue ), optimization (ex: caching )

90-180 hours

Misc: React native, JAMstack

90-180 hours

Soft Skill Enhancement, Mock interviews, Corporate ready

20 hours
why this stack
Companies using these technologies
What is National upskill programme for?
We aim at upskilling india's youth and land them a best job in the industry. What matters is your skills at the end and not your degree of graduation. We upgrade you to the current industry requirements and which in return helps you boost your career
How much does it cost?
Training cost is absolutely free. We don't take any upfront fees. You pay us when you get placed and start earning. We take 15% of your salary for the first two years.
What is the min & max LPA that i can expect?
Minimum- 5LPA | Maximum- 12LPA | Average – 7LPA

What if I don't get an offer of INR7 LPA?
That's very very rare. But just in case you make less than "INR 5 LPA" you don't pay us anything until you make more than INR 5LPA within 1.5 years of your training.
Who is eligible for this programme?
Any science graduate BSC/MSC, BE/ME, Btech/Mtech, BCA/MCA (*Graduation should be completed before the joining date i.e 15th June '19 )
Is there any age bar?
No. We are open to applicants from all age.
I am a fresher & don't know any coding language.
Don't worry! We got your back. You need to have basic understanding & eagerness to learn new stack. Rest depends on your performance in NUET.
How do i enroll & what is the procedure?
Register for the Entrance Test. Candidates shortlisted from NUET will undergo screening followed by further process.
What happens in screening process?
Screening round is a personal interview round wherein it involves activities to judge a candidate on various aspects like his/her ability to learn, grasp. Is the candidate passionate/eager enough to learn new technologies etc. The current skill set of the candidate shall be analyzed. If you are passionate enough to be a developer, you will clear this! 🙂
I am already working somewhere, can i apply?
Definitely! We can help you get the right position & CTC that you deserve.
Who are the trainers?
Our trainers are dedicated, full time, expert engineers that have worked on various products & have the utmost exposure required to get you rolling

How are we different?
We do not take any upfront fees from the candidate, unlike other training institutes. We guarantee you not only a job but a package between 5LPA & 12 LPA. Tell me which training institute does this?

What is the CGPA/Percentage Criteria?
There is no CGPA/Percentage Criteria .

Is it an online or in-person training?
It's an in-person training. You will be trained by our experts in Mumbai.

Can i work/study during the training?
We do not entertain any type of other commitments be it studies/job. It's a full-time course wherein our company gives 100% efforts to the candidates & we expect the same in return.

Will the accommodation for the training be provided ?
No, We don't provide any sort of accommodation, but can surely provide you with the initial guidance till you settle down.
Syllabus for the test & what is the cut-off?
You can find the syllabus on the registration page. There is no specific cut-off mark, the top 40% qualify for the next round.
How does Techzilla earn? Is it a NGO?

We charge you 15% of your salary for the first two years if you make more than 5LPA. For example: -If you earn INR 70,000/- you pay us INR 10,500/Month. You cannot think of absconding as we have legal formalities with you.
Is it mandatory to join our hiring partners?
No, it is not compulsory. You can also join other company in case you are willing to, but our income share agreement stays alive.

What is income share agreement?
If you get selected & complete our training module, you have to pay us 15% of salary for the next 2 years if you make more than 5 LPA. We shall verify your income via ITR & company records & shall be secured with a legal bond agreement.

Why application fees?
The seats are very limited & there are so many applicants.We can't keep the test open to all as the training is also done at no upfront fees wherein our company will be investing 2L-3L after each candidate.
-All the colleges take application fees from student & seat is not guaranteed. Even if you get a seat you have to pay upfront fees & no assurance of Job, whereas National Upskill Programme guarantees Min 5LPA & Avg. 7LPA. package.
-If you apply for MS in US, the application fees is Min.100USD and after that the fees are around 40L.
-Training institutes take upfront fees for the course which have hardly 20% practical knowledge & provide NO job assurance.
-That should be enough.

Where to register?
tech_partners
Technology partners




Full Stack Intensive Training
<100 Days/>
– No Upfront Fees.
– What's included?
react, redux, serverless, typescript, node,TDD , mongo, git, graphql, continuous integration, native app
-We get paid, when you get paid. We take 15% of your salary for 2 years.
* Only pay us if you make more than 5LPA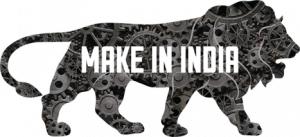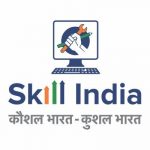 contact_us
Have Question? Contact Us!
503,Zest Business Space, Ghatkopar (E),Mumbai-400077