About Upskill Programme
An initiative to bridge the skill gap by upskilling India's youth and land them a best job in the industry. We upgrade you to the current industry requirements and which in return helps you boost your career & land the best job with the a promising profile & pay package. Our platform is open to those who are already a part of this dynamic technology space and also those who are finding a way to become a part of this space.
Eligibility-Any graduate




the _training
Training Module
Venue- Mumbai (More details on the centre will be shared to the selected Candidates)
Duration- 100 Days
Focusing on MERN Stack
Topic Name

Hours

Skill Assessment

36-90 Hours

Basic & Advanced Data Structures & Algorithms

90-180 Hours

Linux & Terminal, NPM, GIT

90 

hours


Frontend: React, Redux, Javascript & HTML5, jQuery, CSS3, Bootstrap

90 

hours


Backend: Nodejs,ExpressJS, NoSQL ( MongoDB ) & SQL ( MySQL )


90-180 hours

Testing ( Test Driven Development – Unit, Integration )

10 hours

Server side management,AWS ,Deployment, Continuous integration & Deployment, Containers ( Docker ), Scaling (ex: load balancing, message queue ), optimization (ex: caching )

90-180 hours

Misc: Design Thinking, React native, Software development methodologies

90-180 hours

Soft Skill Enhancement, Technical & HR Mock interviews, Corporate ready

20 hours
testimonials
Success Stories
why this stack
Companies using these technologies
17 % for 2 years
<easy monthly installments/>
Sign Income Share Agreement
Pay us 17% of your salary only i

f your CTC is equal to or more than INR 5 LPA

Pay with easy EMIS.

Payment Period : 2 Years

For example: If your salary is INR 6 LPA, which equals to INR 50,000 per month, you pay us INR 8500/ month. The EMI will change as per your current salary.
*GST applicable
Fixed payment
<fixed payment/>
Sign Income Share Agreement

F

ixed payment option wherein the candidate can opt for a comparatively lesser fee payable within 3 months of his/her placement.

Payment Period : 3 Months


| | |
| --- | --- |
| Your CTC | You Pay |
| < INR 5  LPA    |  0  |
| INR 5 – 7 LPA | INR 1,40,000/-  |
| INR 7 – 10 LPA | INR 2,00,000/- |
| INR 10 LPA & Above | INR 2,50,000/-  |


*GST applicable
tech partners
Technology Partners








What is National upskill programme ?
An initiative to bridge the skill gap by training you as per the current industry standards and help you land your dream job with a promising profile and a competitive package. Our platform is open to those who are already a part of this dynamic technology space and also those who are finding a way to become a part of this space.
Who is eligible for this programme?
Any stream graduate fresher or a working professional who is keen on upgrading and enhancing his/her skills is eligible for this programme.
Is there any age bar?
No. We are open to applicants from all ages.

I am a fresher & don't know any coding language.
You need to have a understanding of CS Fundamentals to clear our screening rounds. Check our screening process for more details
I am already working somewhere. Can I apply?
Yes, you can apply if you are looking for a job change/better opportunities. Our lectures are full time and conducted on weekdays which require your full-time commitment. We can help you get the right position & CTC that you deserve.

What happens in the screening process?
The sscreening process is a 3 step process: Entrance Test -> Coding -> Assignment.
1.Entrance Test is the first step to become eligible for the National Upskill Programme. It is a 90 minute MCQ based online test which consists of Aptitude, Verbal and Technical Questions.
2.Coding & Video Interview
The Coding Test is based on basic CS Fundamentals. It consists of Logical Programming and Data Structures. It is followed by a short video-based interview.
3.Assignment
The assignment is based on basic website development. You have to create a webpage as per the problem statement within 7 days. ( You may refer to any tutorials to make the same)
What is the syllabus for the entrance test?
What happens if I fail or get rejected in the screening process?
Failing/rejection in any step leads reseting to your progress & you will have to start from the start again .If you fail in NUET i.e the entrance test you can re-enroll & try again. But if you get rejected in the further rounds i.e coding, assignment round you cannot re-apply in the same training batch, you need to apply for other batches incase you want to.
Who are the trainers?
Our trainers are dedicated engineers who have worked on various products and have the in depth expertise required to get you rolling. We constantly on board new trainers and mentors working in the top tech companies to give you utmost exposure and insights about the current trends of the technology industry.
What is the CGPA/Percentage Criteria?
There is no CGPA/Percentage Criteria .
Is it an online or offline training?
It's a full-time offline training programme.The training is conducted in our office cum classroom through online & in-person sessions by our Industry Experts.
Can I work/study during the training?
No! It's a full-time classroom training. The training sessions are scheduled for 8-9 hours a day where we commit our entire day towards your training and we expect the same from you.
I am currently studying, Can I apply?
If you are currently studying in the final year of your course, only then you can apply for the test. But to join the training programme you need to finish your graduation. Select the appropriate batch while enrolling.

Do you provide accommodation during the training?
No, We don't provide any sort of accommodation, but can surely provide you with the initial guidance till you settle down.

How many batches are there in a year & when they start?
TThere are multiple batches in a year. New batches will start in an interval of few months. You may check our website regularly for the new batch announcement.

What is the selection criteria?
To get into the training you need to clear the screening process.You need to score minimum 50% in the entrance test to unlock the next round i.e coding round. Your coding submission will be evaluated on our parameters & on clearing it you will be given a web development assignment for which you can refer any tutorial and submit the same within a week.

When does the placement start?
After we cover all the technical aspects of the training module, we spend the last few days on soft skill enhancement and mock interviews. During this time, we will build your corporate profile and a strong resume so that we can start referring your profiles to various companies.
Who are the hiring partners?
We send your profile to multiple product-based/service-based companies in our network. On the basis of shortlisting, your interviews are scheduled. We also work on the feedback given by the companies on a specific profile.

What kind of roles/profiles can I expect after the training?
You can expect roles like Full Stack Developer, Associate Software Developer, Software Engineer, Junior Engineer, SDE 1/2 depending on the companies.

Is it mandatory to join our hiring partners?
No, it is not compulsory. You can also join another company in case you are willing to, but our income share agreement stays alive.
What are the minimum and maximum CTC that I can expect?
Minimum CTC – 5 LPA | Maximum CTC – 15 LPA | Average CTC – 7 LPA

What if I don't get an offer of the Minimum Guaranteed CTC?
That's very very rare. But just in case you make less than "INR 5 LPA" you don't pay us anything until you make more than INR 5LPA within 2 years of your training.
What is an income share agreement (ISA)?
Income Share Agreement is a legal formality that binds both the parties into keeping the promise made by each of them which is signed at the start of the joining.
If you get selected and complete our training module, you agree to pay us 17% of salary for the next 2 years / fixed payment option if you make more than 5 LPA. We shall verify your income via ITR and company records and shall be secured with a legal agreement.

What are the Payment Plans?
Plan A: If your CTC is equal to or more than INR 5 LPA, you pay us 17% of your salary for the next two years with easy EMIS.
For example: If your salary is INR 6 LPA, which equals to INR 50,000 per month, you pay us INR 8500 + GST /month. The EMI will change as per your current salary.
Plan B: We offer a fixed payment option wherein the candidate can opt for a comparatively lesser fee payable within 3 months of his/her placement. For example:
Your CTC = INR 5 – 7 LPA -> You Pay =INR 1.4L + GST
Your CTC = INR 7 – 10 LPA -> You Pay =INR 2L + GST
Your CTC = INR 10LPA & above -> You Pay =INR 2.5L + GST
Is there any security deposit?
No deposits as such. But if you are selected into the training, you are asked to pay a non-refundable confirmation fee of INR 2500 due to limited seat policy.
What is the validity of the ISA?
The ISA is valid for 2 years. The training is completely free for you if you don't get the Minimum Guaranteed CTC within two years of your training.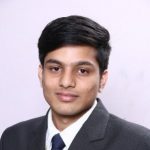 Upskill training course will definitely help you getting placed with the top companies & the right profile.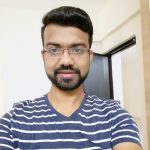 Full stack development is something that I'll always endorse. The training module is very good & useful to get a break through.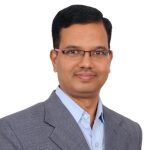 I believe that Any body can code & they are proving it right . There is huge gap in what is taught to the students & what the companies want, so such training are useful to bridge the gap.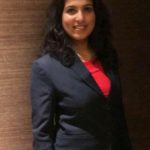 This initiative is really great & helpful to many people who want to get a break into the tech industry .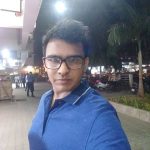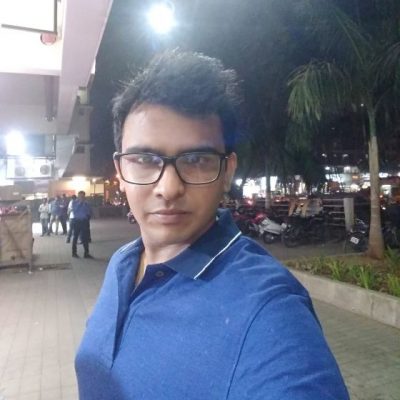 The environment was very COMPETITIVE. Everyone was enthusiastic about the training. The placements were done quite fast and I received lot of interview calls from various companies namely Hotstar, Media.net ,Shaadi.com etc.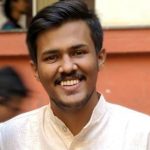 We were given a chance to work on various assignments and live projects that gave us industry exposure and confidence to appear for the interviews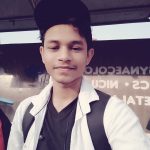 The best part about the Upskill programme was that they don't charge any upfront fees from the candidate. Also, I got the desired package I was looking for. After my placement, I am going to pay back in easy installments. The payback mechanism is good